March 31 @ 3:00 pm

-

4:00 pm

Free
La Quinta Museum to commemorate Cesar Chavez on March 31
La Quinta Museum will be celebrating Cesar Chavez Day with a special presentation on Friday, March 31, from 3 to 4 p.m. in the Community Room.
"La Sobremesa: Cesar Chavez Day!" will explore the life of Chavez, who died in 1993, and his fight to defend the rights of farm workers in California through interviews, books and images.
The event will be in Spanish and will include refreshments. It is this month's Spanish Cultural Day event at the museum and is free and open to all.
La Sobremesa un programa en español para el disfrute cultural: Cada último viernes de mes, a las 3pm
El viernes 31 de Marzo ven y celebra el dia de Cesar E. Chavez con nosotros. A traves de entrevistas, libros, e imagenes exploraremos la vida de Cesar E. Chavez y su lucha por defender los derechos de los trabajadores del campo en California. ¡Ven y platiquemos!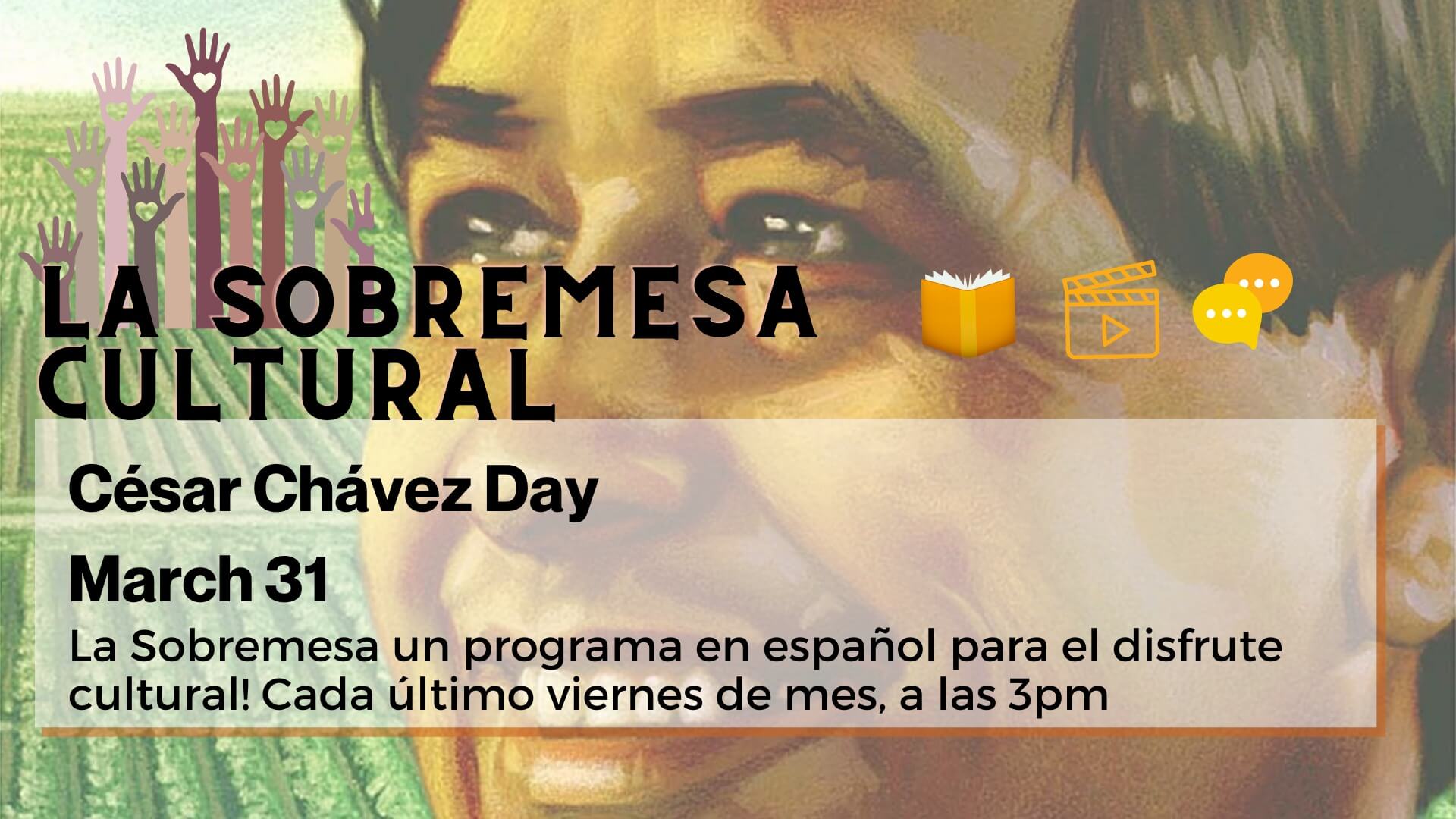 Cesar Chavez was a civil rights activist and American labor leader who with Dolores Huerta co-founded the National Farm Workers Association (NFWA) which later merged with the Agricultural Workers Organizing Committee to become the United Farm Workers (UFW) labor union.
For decades, Chavez dedicated his life's work to the struggle of farm workers, most of whom were barely getting by on their wages of just 40 cents an hour. Chavez worked tirelessly to improve working and living conditions through organizing and negotiating contracts with their employers.
In September 1965, the NFWA and the Filipino-American labor group, the Agricultural Workers Organizing Committee, launched a strike against California's grape growers that lasted five years and grew into a nationwide boycott of California grapes.
Chavez brought the boycott drew widespread support when he led a 340-mile march from Delano to Sacramento in 1966, and in 1968 went on a 25-day hunger strike.
His birth date, March 31, was first established as a legal holiday in 2000 by then-Governor Gray Davis. It was established as a federal commemorative holiday in 2014 by then-President Barack Obama.
For more information about the event, please visit https://www.facebook.com/events/1229708054305233?active_tab=about.