Exhibits
Community Room
Mural by André Blanché (part of the La Quinta Art in Public Places program). Dorothea Lange photo gallery of Coachella Valley images.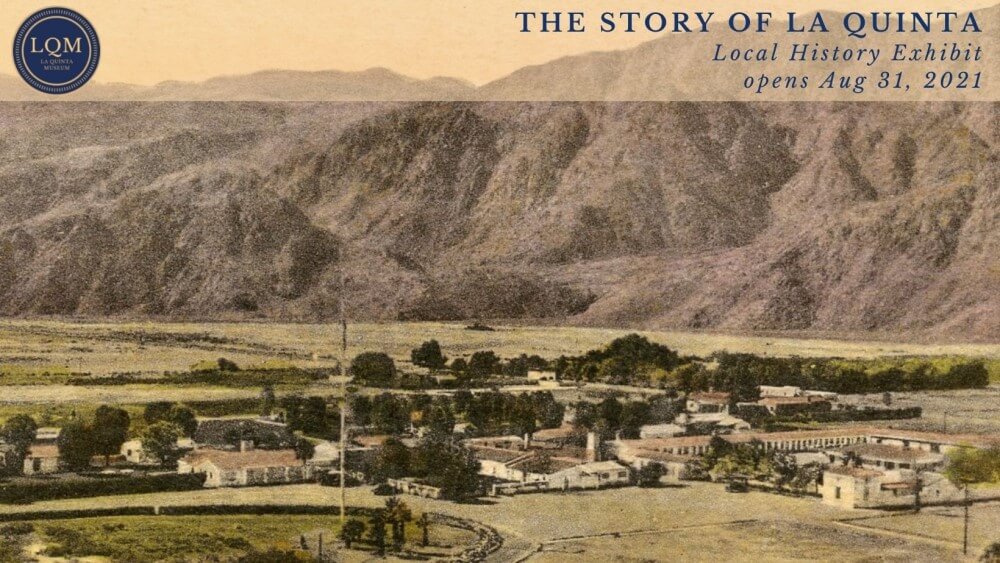 The Story of La Quinta
Enjoy our newly expanded local history exhibit! Dive into the stories of your city, from the original stewards of the land, the Cahuilla, to the homesteaders, ranchers, and dreamers looking for a desert oasis.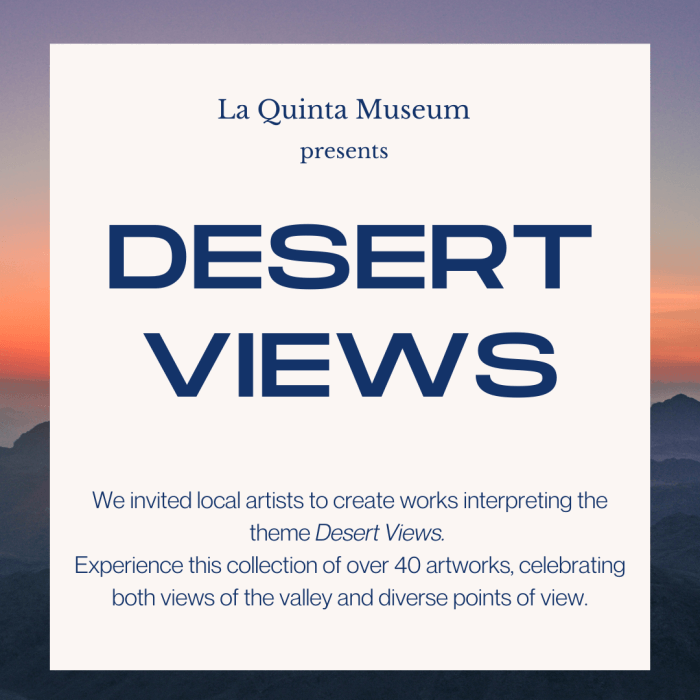 Desert Views
We invited local artists to create works interpreting the theme Desert Views. Experience this collection of over 40 artworks, celebrating both views of the valley and diverse points of view.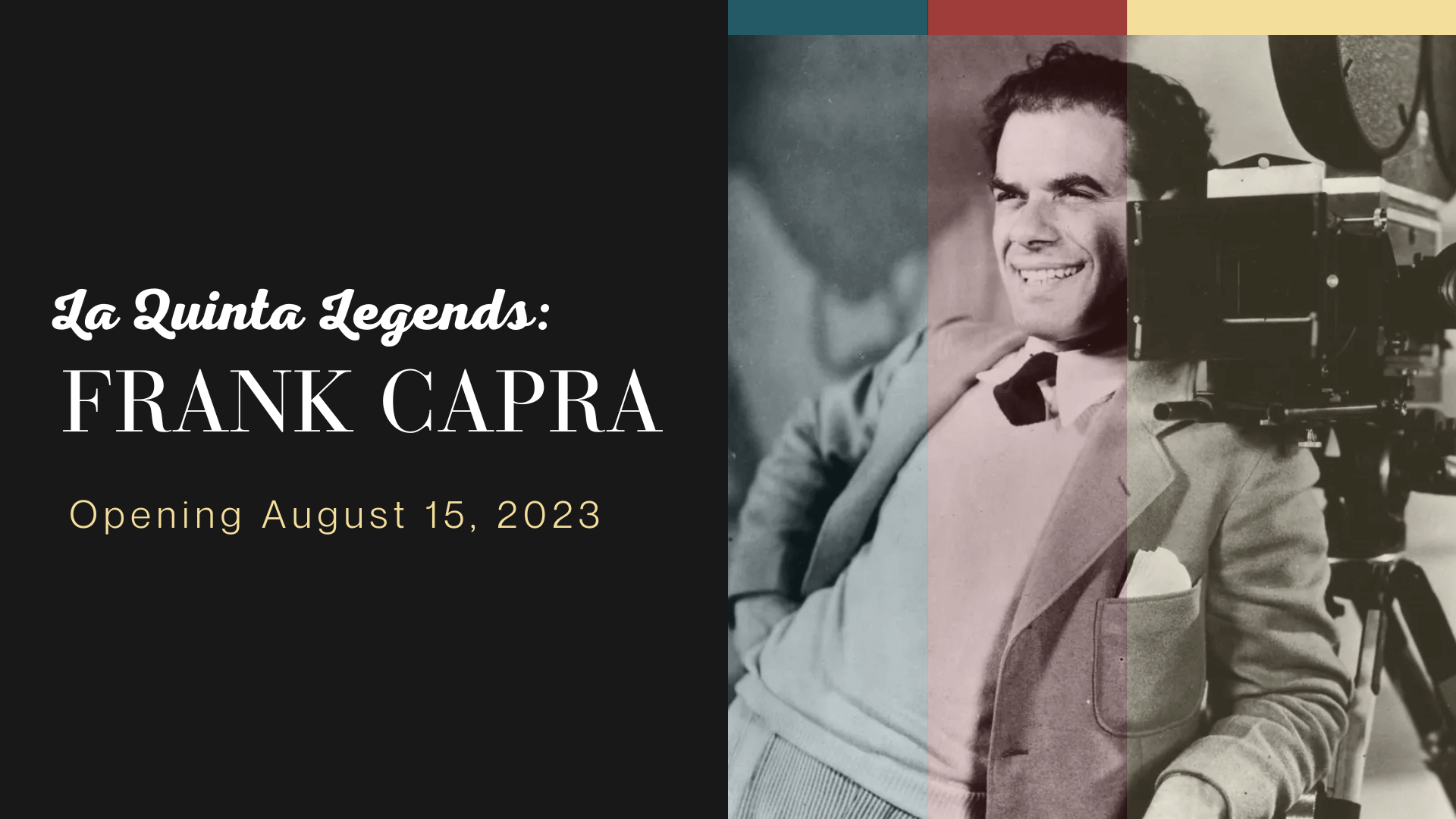 Mini exhibit in our Local History gallery:
La Quinta Legends: Frank Capra
Legendary director Frank Capra's films made the American dream come alive on the silver screen during the 1930s and 40s—and our own La Quinta may have played a part in his success! This exhibit shines the spotlight on the life of one of our city's most celebrated residents.