Exhibits
Community Room
Mural by André Blanché (part of the La Quinta Art in Public Places program). Dorothea Lange photo gallery of Coachella Valley images.

In the Fields of the North/En los Campos del Norte
In the Fields of the North is a series of evocative photographs by photographer and journalist David Bacon, accompanied by moving oral narratives – fully translated into both English and Spanish – that take visitors into the contemporary world of migrant farm workers. On exhibit through April 15, 2023. This exhibit produced in partnership with the California Rural Legal Assistance and the Binational Front of Indigenous Organizations, and is traveled by Exhibit Envoy.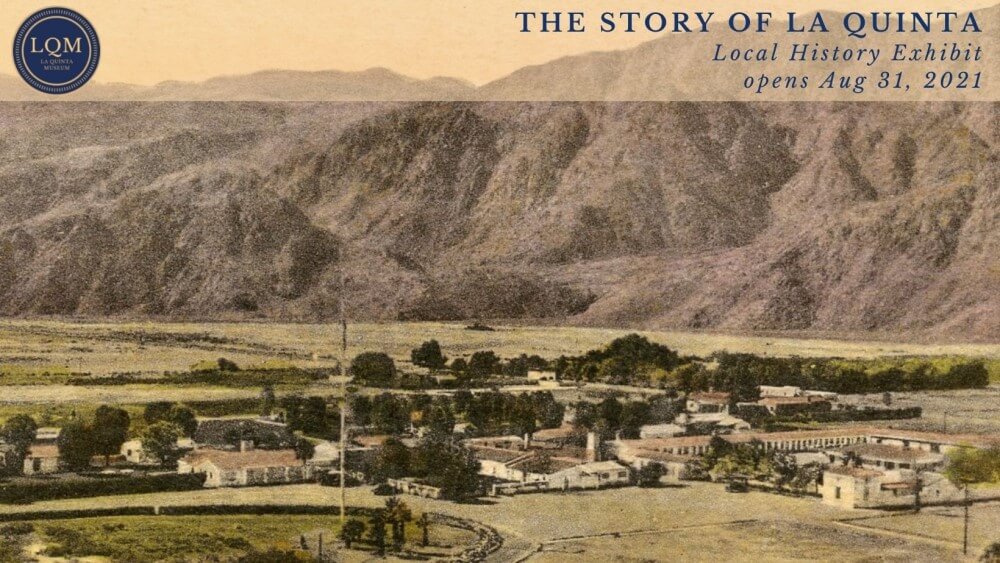 Local History Gallery
Enjoy our newly expanded local history exhibit! Dive into the stories of your city, from the original stewards of the land, the Cahuilla, to the homesteaders, ranchers, and dreamers looking for a desert oasis.
La Quinta Legend: Dorothy Arzner
Explore the life of this Hollywood trailblazer, Dorothy Arzner. She was the only woman director during the "Golden Age" of Hollywood, with the largest body of work of any woman director to this day. A groundbreaker in the film industry, she also "broke ground" here in La Quinta, building a home that she shared with her partner, Marion Morgan.