WELCOME TO CREATION STATION
Creation Station is a membership-based MakerSpace program in partnership with the City of La Quinta and the Riverside County Library System. This program is located inside the La Quinta Public Library and is for hobbyists, students, and educators. Creation Station offers classes and work stations for 3-D Printing, Laser Cutting, Computer Aided Design (CAD), Electronics Components and Soldering, Sewing, Hand Tools, and more!
Annual Memberships
Annual Memberships are now available – Ages 14+
Hobbyist – $50/year (Includes (1) Level I Class)
Student & Military – $10/year (With valid ID – Includes (1) Level I Class)
Educator – Free (With valid Educator ID)
Contact
Contact us at 760-777-7088 or lqmakerspace@laquintaca.gov.
Visit us inside the La Quinta Public Library at 78-275 Calle Tampico, La Quinta, CA.
Website: https://sites.google.com/view/laquintacreationstation
Hours
Wednesday – Saturday
10:00 AM – 6:00 PM
Sunday
12:00 PM – 4:00 PM
Monday – Tuesday
Closed
Upcoming Events
Click Here to view upcoming events!
Brochure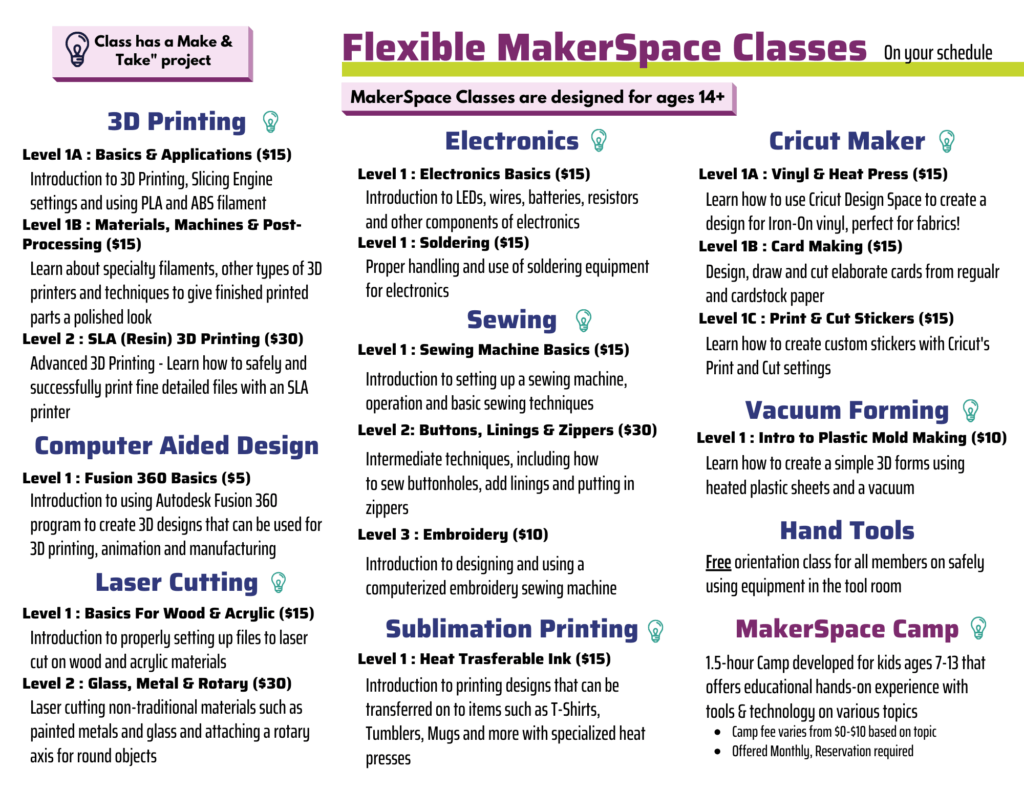 Click the image below to download the PDF brochure!
For more information, please visit our Facebook page!