History of La Quinta
The ancient Salton Sea, the Cahuillas, the ranches, the Bradshaw Trail, the La Quinta Hotel, celebrities, the Desert Club, PGA West . . . are all part of La Quinta's rich history. We invite you to explore La Quinta and discover why it's such a special place.
La Quinta is nearly surrounded by the Santa Rosa Mountains and is located on the floor of the Coachella Valley. When the floor of the valley began to sink, it was covered by the Pacific Ocean. Over a period of hundreds of years, the Colorado River flowed into the Gulf of California and formed a large delta fan. Silt basin deposits grew higher and wider until the basin was cut-off from the ocean, while the mountains on both sides grew higher. When the Colorado River changed its course five hundred years ago, the east Coachella Valley flooded creating the freshwater Lake Cahuilla. You can still see the lake's water line today along the base of the Santa Rosa Mountains.
The Desert Cahuilla Indians, hunters and gatherers, were the first ancestors of the La Quinta area. They were one of a few Native American tribes who dug wells. The Cahuilla Indians still exist today.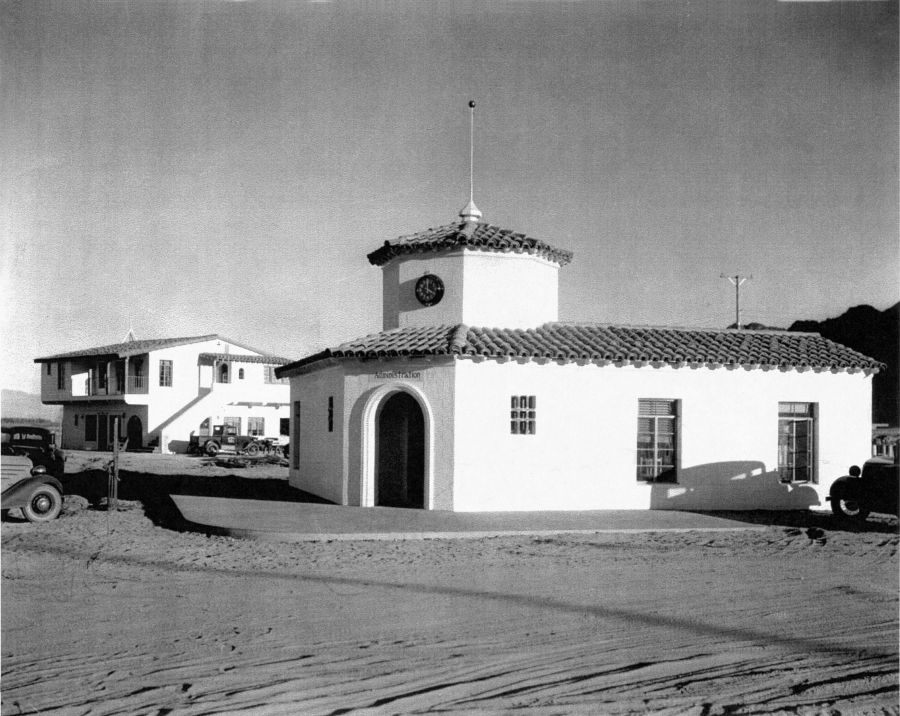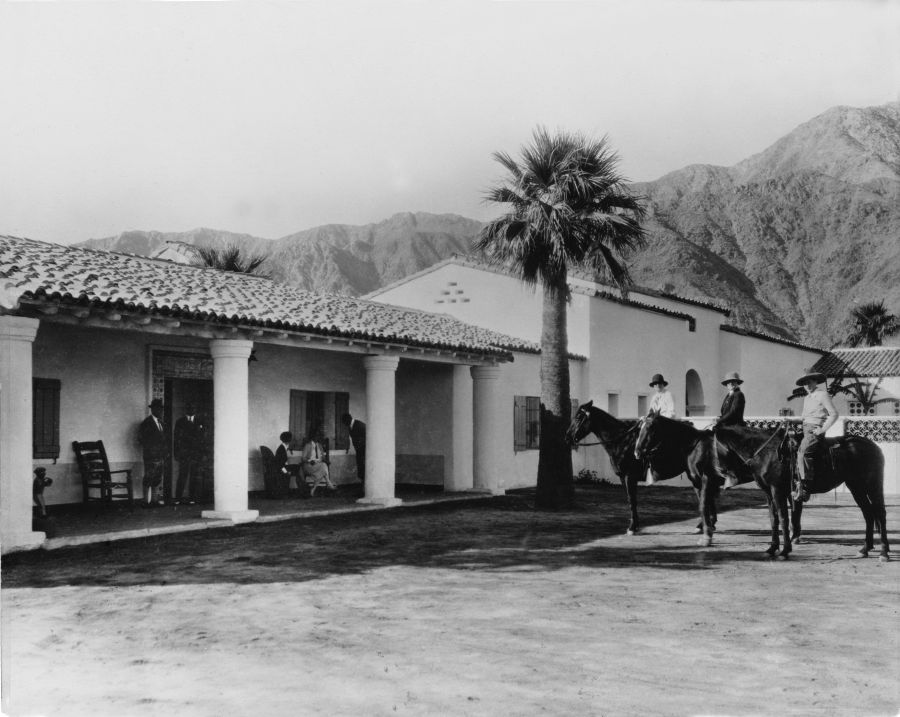 The first scheduled trains began operating between Los Angeles and Indio in 1876, as the Indio area had a plentiful water supply. Farmers were able to get their vegetables, melon, citrus, and date crops to metropolitan areas. La Quinta's climate was ideal for growing exotic dates, sweet corn, Bermuda onions, and Thompson seedless grapes.
La Quinta becomes a city in 1982. As travel to the desert became easier, Los Angeles residents began making trips to the area. When La Quinta incorporated in 1982, it was named for the La Quinta Resort which had been established in 1926.
The City of La Quinta is booming with a growing population, as well as a large seasonal population of "snow birds." There are retail stores along Highway 111 and Washington Street, the Old Town Village area with boutique shops and restaurants, hotels, and a variety of recreational and cultural activities.
Historic Sites in LQ
Click the image to view/download a .PDF pocket map of Historic Sites!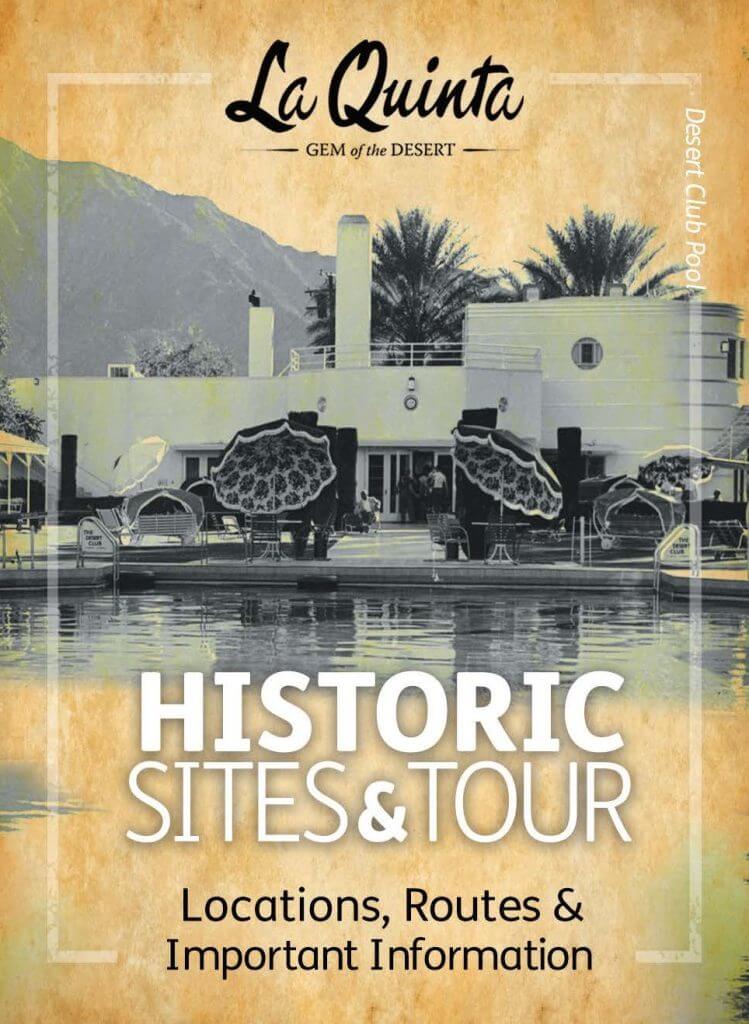 ---
La Quinta Quick Facts
La Quinta in Spanish means "the fifth;" also "quinta" is a type of hacienda.
La Quinta is 32 square miles of land and water.
La Quinta is 56 feet above sea level.
Median age for La Quinta is 49.6.
Permanent population is 37,846.
Total number of households is 16,292.
Median household income is $83,412.
Average temperature is 75 degrees.
Average rainfall is less than 5 inches.
La Quinta has 25 golf courses, 11 parks, and several miles of biking and hiking trails.
Official bird – Gambel's Quail (Lophortyx gambelii).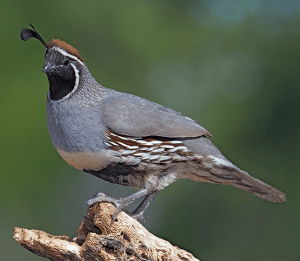 Official flower – Purple Sand Verbena (Abronia villosa).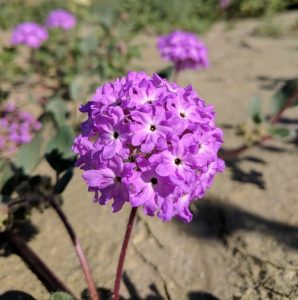 Official tree – Smoke Tree (Dalea spinos).