Wellness Center
The Wellness Center's $75 annual membership fee for La Quinta residents ($125 for non-residents) makes it an extremely affordable way to focus on fitness and wellness. This low-cost membership offers access to brand new state-of-the-art fitness equipment for cardio, strength training and flexibility. The Wellness Center was created through a renovation and expansion of the La Quinta Senior Center – adding another 6,000 sq. ft. to the facility's existing 10,000+ sq. feet. In addition to increasing the size, the expansion included architectural elements and new finishes to update the building's aesthetics – plus large picture windows to open up views over the lake, and public art at the Civic Center Campus.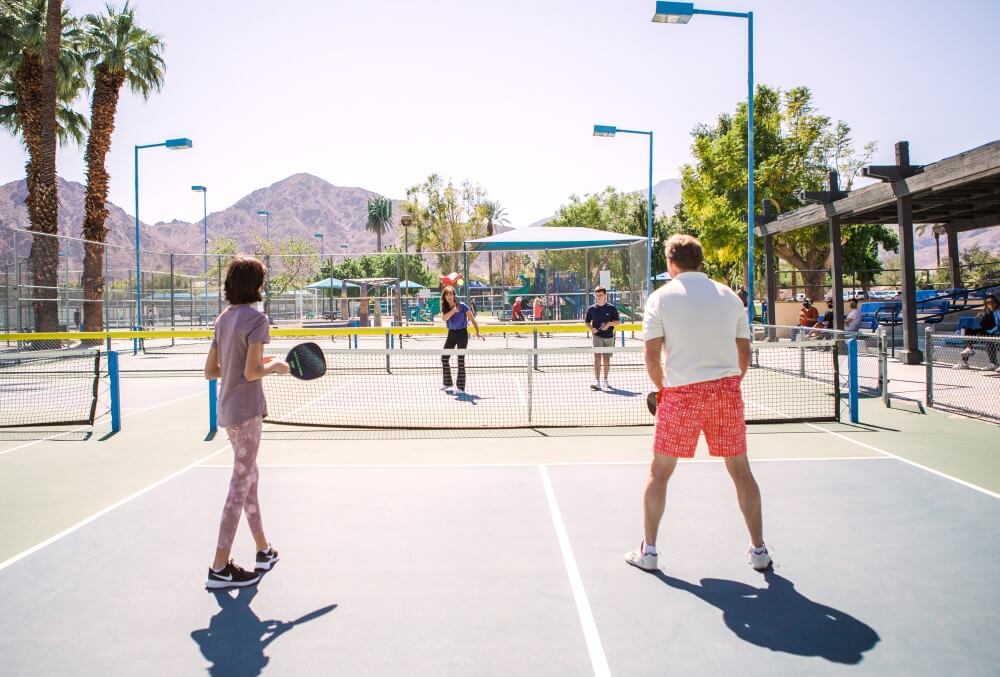 Pickleball, Tennis & Basketball
If you enjoy "hitting the courts," look no further than La Quinta. There are 8 pickleball courts and 6 tennis courts at Fritz Burns Park, located at the corner of Avenida Bermudas and Avenue 52. If you're into shooting some hoops, head to the basketball court at La Quinta Park, located at the corner of Blackhawk Way (formerly Westward Ho) and Adams Street.
In addition, La Quinta Resort & Club is home to world-class tennis. The tennis club is consistently rated in the "Top 20" tennis resorts by Tennis Magazine. Guests can choose from 23 tennis courts, both hard and clay surfaces, and 8 pickleball courts.

La Quinta Community Fitness Center
Fitness enthusiasts can enjoy state-of-the-art cardio and fitness equipment year-round at the La Quinta Community Fitness Center operated by the Desert Recreation District, located at the La Quinta Community Park at 77865 Avenida Montezuma. The center also offers a Wellness System, a first-of-its-kind electronic fitness program in the Coachella Valley, weight training and free weights, areas and equipment promoting core strength and flexibility, as well as individual and personal training. Daily and annual passes are available. Click here for more information