Find Your Adventure
Hiking enthusiasts seek out La Quinta because of its many spectacular trails surrounded by preserved natural beauty and spectacular mountain views. Lace up your hiking boots and see what makes the trails in La Quinta so special.
Upcoming LQ Hikes!
In collaboration with our pals at Friends of the Desert Mountains, please find the following hikes for March. Space is limited and RSVPs are required. Please RSVP at (760) 568-9918 or click the links below. Meeting point is at the Top of the Cove Parking Lot at Avenida Bermudas & Calle Tecate. Thank you and hope to see you out on those trails!
March 8th (Wednesday):
Full Moon Hike, 7 – 10 p.m., La Quinta Cove Trails Parking Lot (Click Here)
Night Sky Star Observations, 7:30 – 10 p.m., La Quinta Cove Trails Parking Lot (Click Here)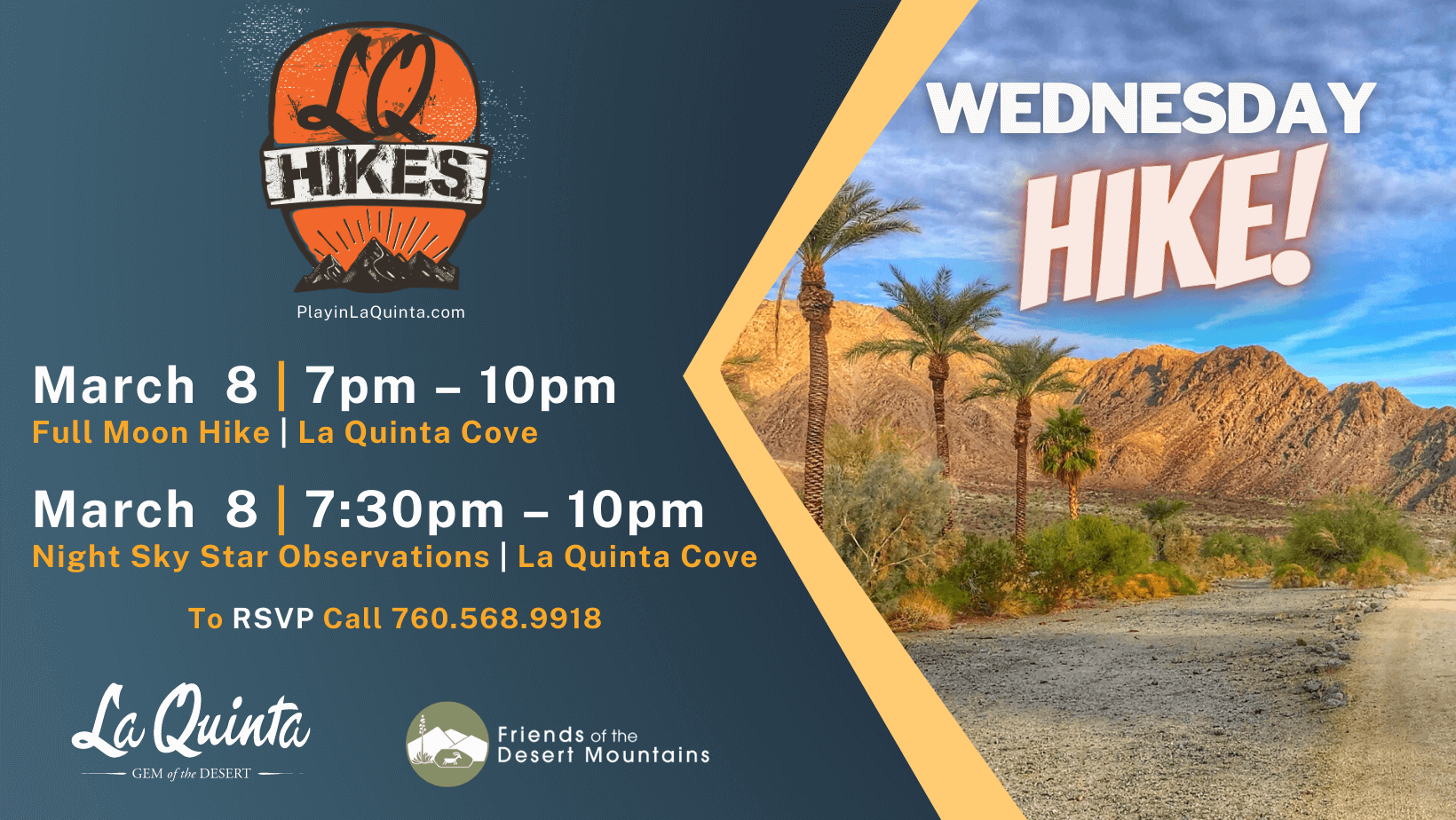 ---
LQ Hiking Trails
Click the image to view/download a .PDF pocket map of LQ Hiking Trails!
---
Let the interactive map below be your guide on your hiking excursion!
This map was created using GPS Visualizer's do-it-yourself geographic utilities.
Please wait while the map data loads…
Click on an item below to view the trails in high-resolution, full 3D, zoom, rotate, see elevation statistics, take a fly-over tour of each trial, and much more.