Dinner with a View
September 20, 2021
La Quinta is known for its fantastic dining options and breathtaking views overlooking the Coachella Valley. So why not combine both? In the city of La Quinta, located in the Greater Palm Springs area, you'll find just that, restaurants that offer views that are as delectable as their bites.  
Here are a few gems to consider.   
The La Quinta Cliffhouse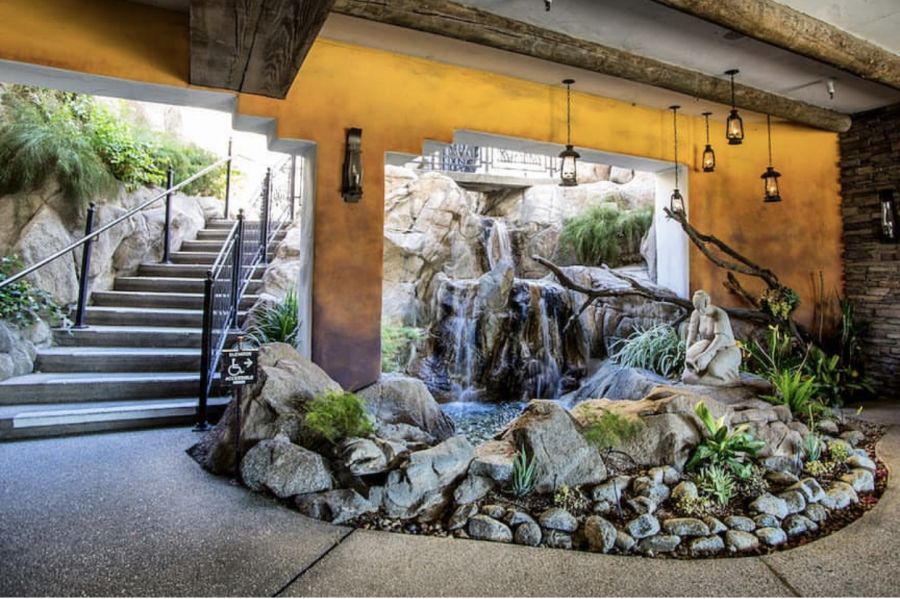 What makes the La Quinta Cliffhouse so unique? The restaurant is located on a historic "cliff" called Point Happy, a well-known landmark in the Coachella Valley. This restaurant not only features rich Spanish architecture but has become one of the most sought-after places to score a reservation. Offering fine dining in the main dining area and a more casual dining menu at the bar, there is something for everyone at the Cliffhouse. In addition, the Cliffhouse provides a variety of American classics that are just a spectacular as the view. Make your reservation at https://www.laquintacliffhouse.com/.  
Mélange Chateau at Lake La Quinta  
Want a beautiful lake view in the desert? Look no further than Mélange at the Chateau at Lake Quinta. This casual fine dining restaurant is located inside the Chateau Lake La Quinta, a 24-room boutique hotel. Serving breakfast from 7 am to 11 am, lunch from 11 am to 3 pm, and dinner from 5 pm to 9 pm, Mélange offers something for everyone. Enjoy American, Italian, and French classics. Make your reservation at https://thechateau.com/dining.html.  
Adobe Grill at the La Quinta Resort and Club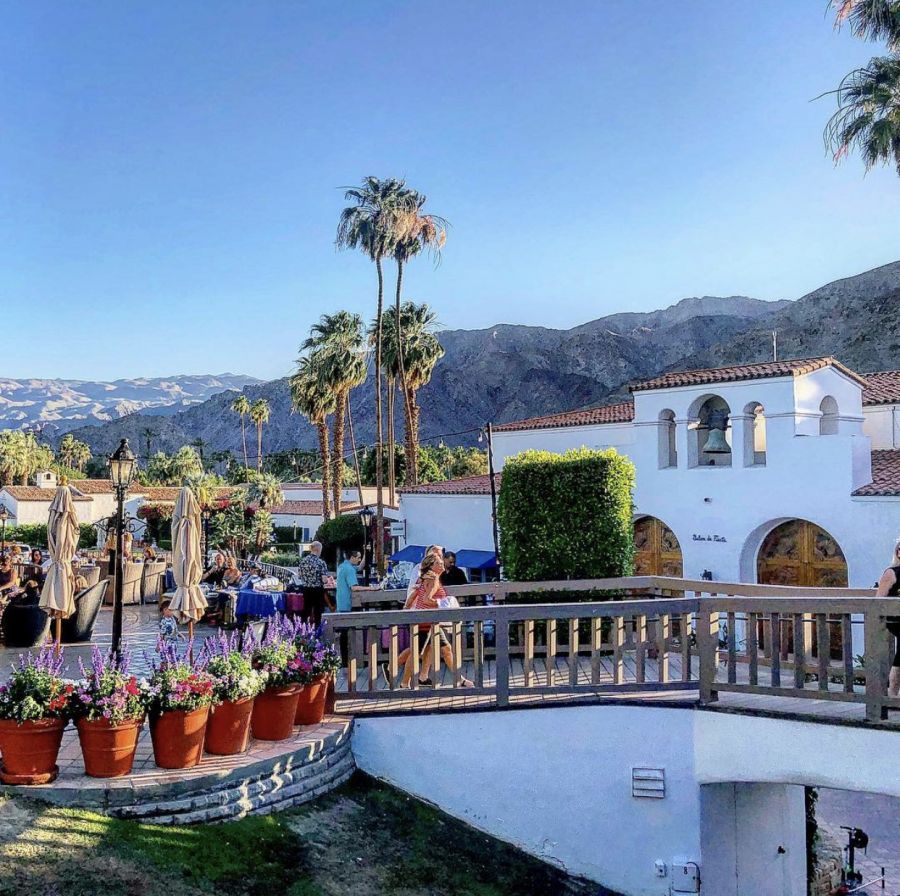 Can't get enough of those gorgeous mountain views? Try Adobe Grill. This Spanish-style restaurant is located at the La Quinta Resort and Club, offering incredible views of the Santa Rosa mountains. Enjoy authentic Mexican cuisine every day from 5 pm to 10 pm. Make your reservation at https://www.laquintaresort.com/dining/adobe-grill/.  
A breathtaking view is the goal, and La Quinta is the answer. Whether it's dining on a literal mountain cliff at the Cliffhouse, dining on a lake at The Mélange, or getting some mountain views in at Adobe Grill, La Quinta is sure to have a view you and your loved ones will remember forever!