Art
If the breathtaking views of the surrounding Santa Rosa Mountains are whetting your appetite for equally breathtaking works of art, then La Quinta is the place for you.
More than 100 public art pieces can be found throughout La Quinta. Explore a vast assortment of sculptures, including a larger-than-life roadrunner, a T-rex, poignant 9/11 and veteran monuments, as well as numerous murals and paintings speaking to La Quinta's rich culture.
The city's signature Art Celebration, coupled with other events, and a deep appreciation for the arts have led many artists to make La Quinta their home.
Here are just a few places where you can experience great art, or explore your talents by creating some of your own:
La Quinta's signature four-day art event — ranked the No. 1 Fine Art & Fine Craft Art Event in the Nation in 2022 — brings world-class painters, sculptors, photographers, jewelers, and more to the City's Civic Center Campus twice a year, over Veterans Day weekend in November and then again during the first weekend in March.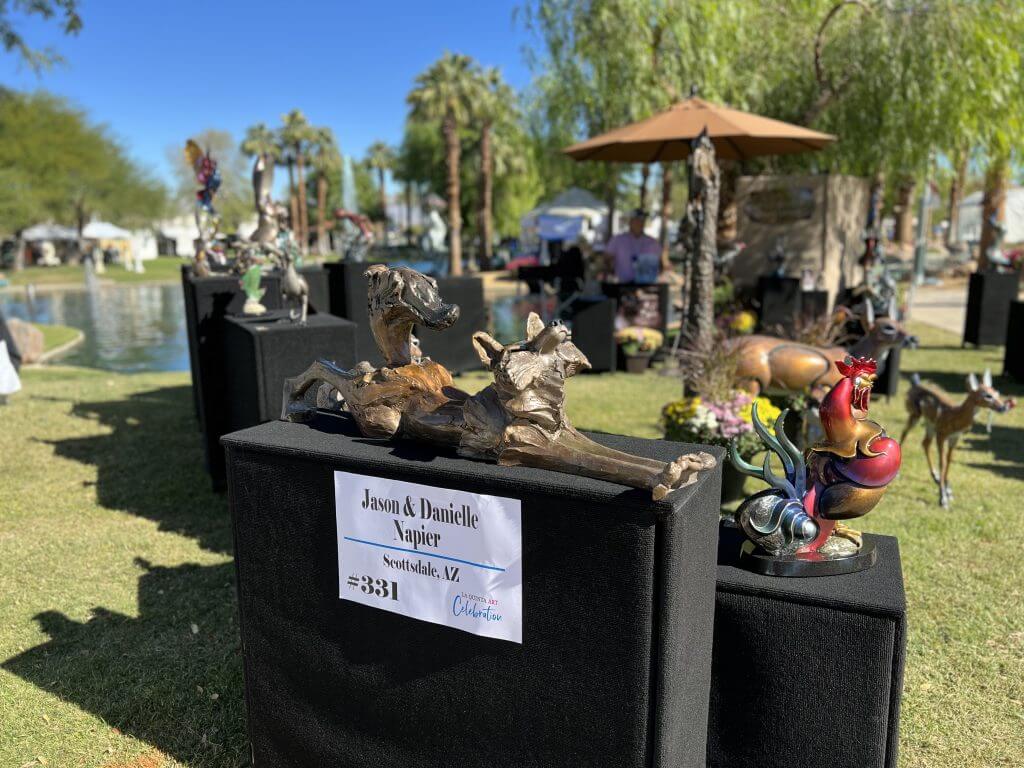 ---
On select Saturdays from November through March, more than 100 artists — many of them La Quinta residents — converge on Main Street in Old Town La Quinta to display and sell their works. Art for purchase includes paintings, photographs, sculptures, handmade jewelry, and more. Admission and parking are always free.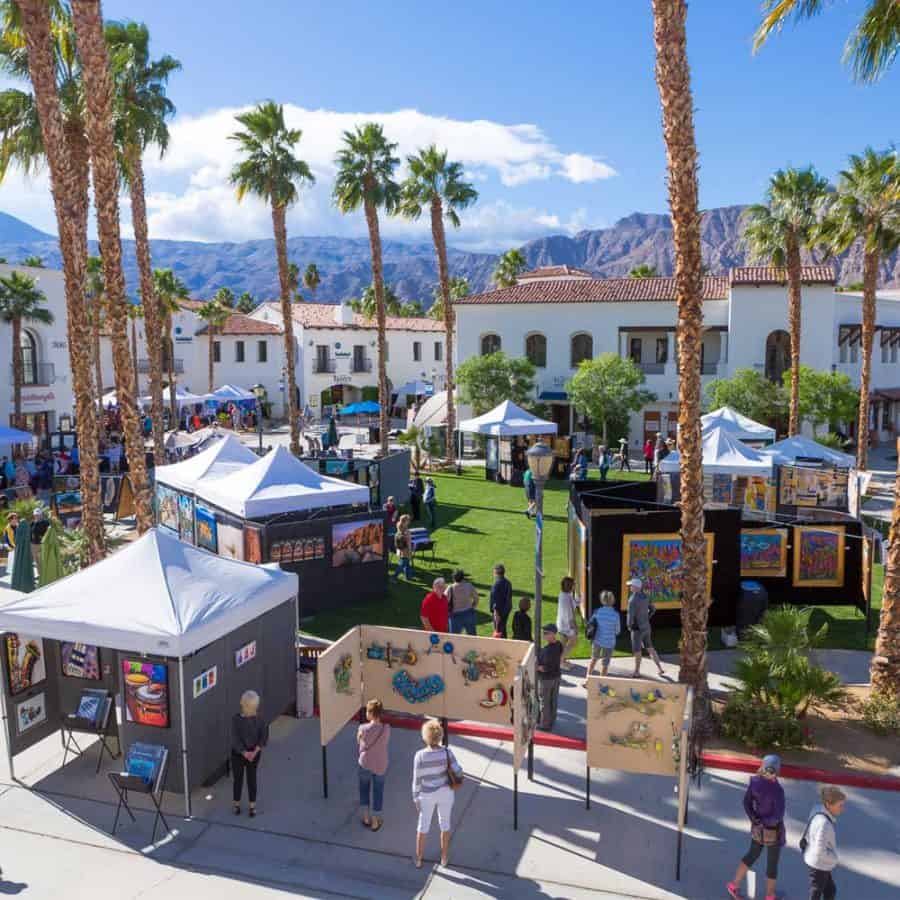 ---
Visit two exhibit halls at the La Quinta Museum. The first floor is where traveling exhibits are displayed, while the second floor is dedicated to La Quinta's history. Learn all about the community's early years and founding families, as told through art and artifacts. Be sure to visit the Community Room, where artist Andre Blanche captured the city's rich history in a floor-to-ceiling mural. Admission to the museum is always free.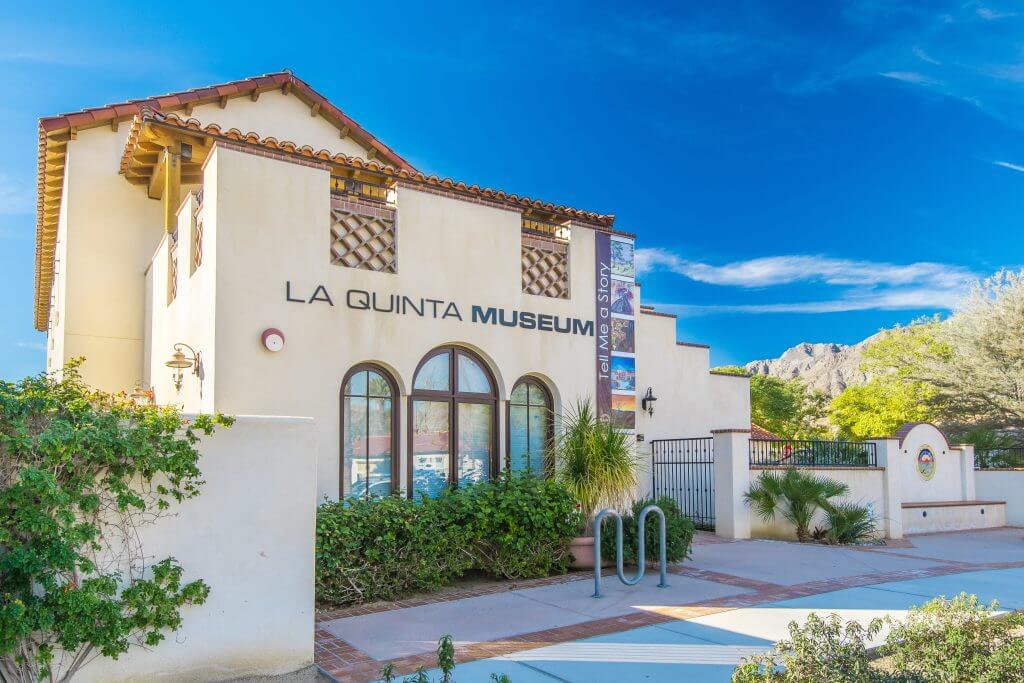 ---
In addition to a huge selection of books and programs, La Quinta's public library is home to several paintings and sculptures. Also check out the famed Creation Station, where you can take home some of your own creations made in one of the many 3-D printing, laser cutting, computer-aided design, or sewing classes available.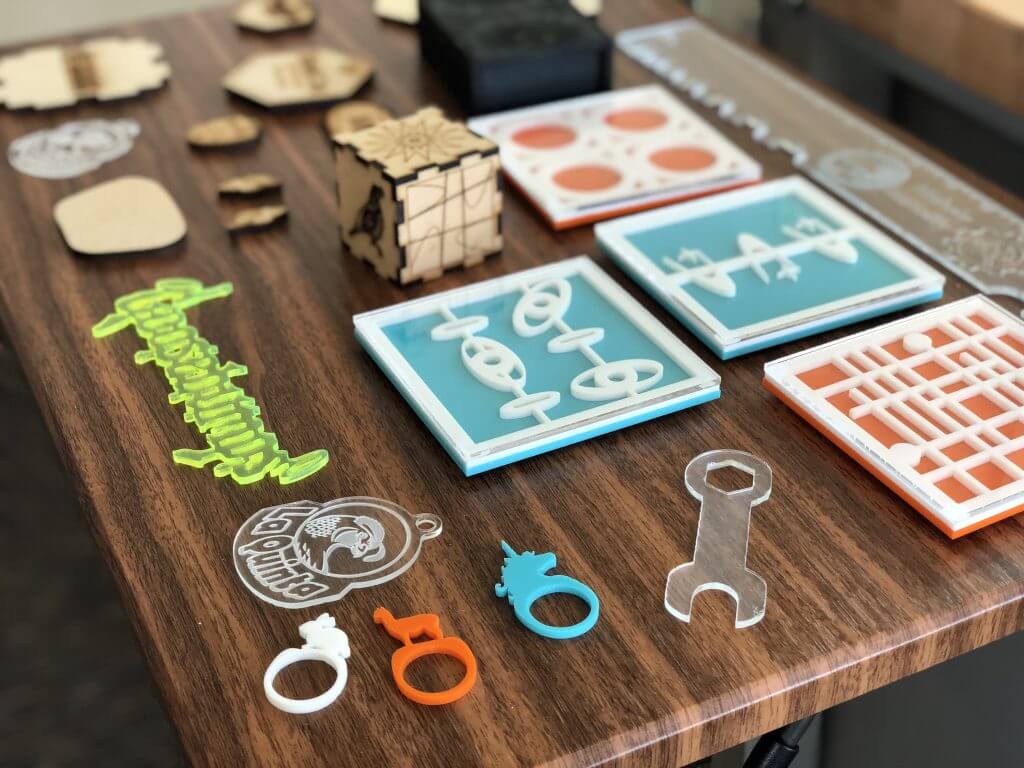 ---
If you love crafting with clay, this gem of a place offers space where you can make your own pottery from scratch or choose among several items to paint or enroll in a class or two. It's the perfect place for you, your family, and your friends to discover your inner artist.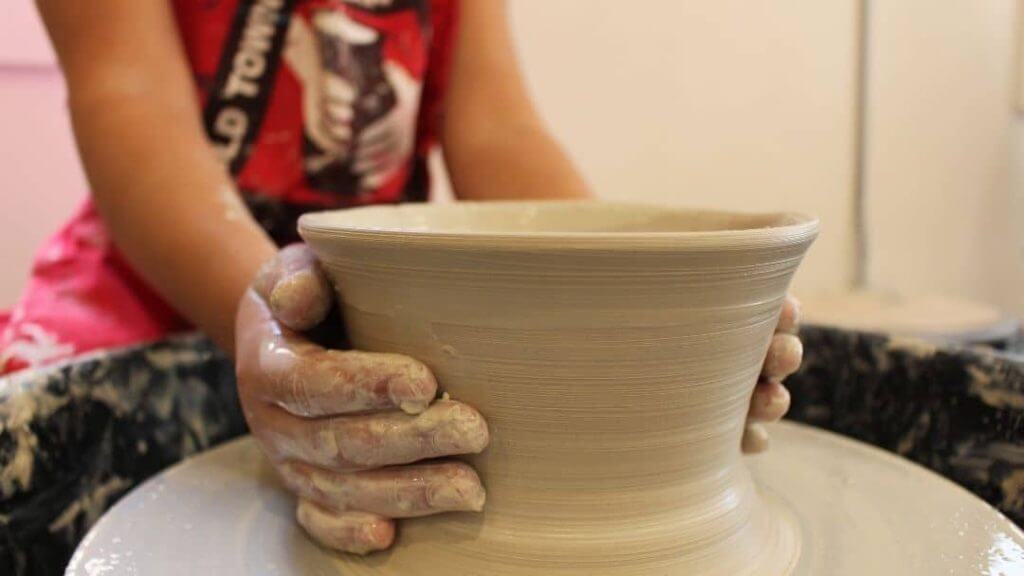 ---
Be sure to check out La Quinta's various

Retail Art Galleries

as well!