Dine Like A Local in La Quinta – 10 Best Locally Owned Restaurants
May 5, 2021
One of the joys of visiting a new city is seeking out those one-of-a-kind, locally owned restaurants that give you an authentic taste of the destination. The City of La Quinta, located in the Greater Palm Springs area, is home to truly to-dine-for restaurants that will leave you salivating for your next meal.
Check out our list below of 10 restaurants that are beloved by locals and visitors alike.
My Thai – What is it that makes My Thai so great? Many of their dishes are one-of-a-kind standouts, that most Thai-food experts would call it the most authentic Thai experience they have ever encountered. However, it is probably because its owner and chef began her quest of learning to prepare traditional Thai food at the age of 8! Try their Tom Kha Soup in a Hot Pot, the broth is bold, rich, and slightly sweet and most importantly as good as one can find. Visit them at https://www.mythailq.com.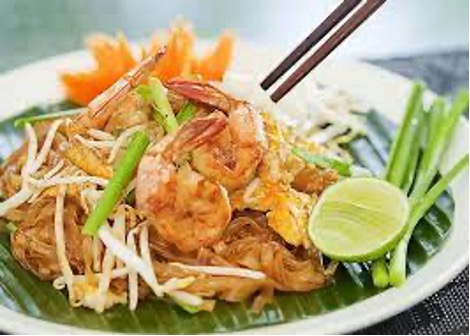 El Ranchito – Serving Mexican food in the Coachella Valley since 1989 this cheery restaurant offers classic Mexican dishes tucked away in Old Town La Quinta. Satisfy your taste with their Grande Asada Burrito and wash it down with a world-famous El Ranchito Especial Margarita. Visit them at https://www.elranchitolq.com.
Stuft Pizza & Bar – This laid-back pizza joint wins fan favorites since 2004 with its menu offering Italian American eats, multiple TVs, happy hour and patio seating. It is safe to say that Stuft Pizza is your classic neighborhood pizzeria. The pizza is bubbly, charred and wood-fired to perfection. With over 21 specialty pizzas, their menu can feel a bit overwhelming, so let us help you – you want the Everything But The Kitchen Sink Pizza. Visit them at https://laquinta.stuftpizzabarandgrill.com.
Fisherman's Market & Grill – This welcoming local fish-market chain with 6 locations in the Coachella Valley, has been serving up some tasty fish tacos since 1995. Order the fish tacos at the counter and say hello to a plate of beer-battered breaded fried Alaskan Cod topped with crispy cabbage, pico de gallo and crema. Pro tip: order your tacos with the Fisherman's Chips on the side for the ultimate experience. Visit them at https://www.fishermans.com/fishermans-market-la-quinta.
Aspen Mills – This local favorite now has three locations. Here you can expect artisan fresh breads, delicious pastries, muffins and fresh sandwiches and salads made to order. Open for more than 16 years, Aspen Mills Bakery & Café is a classic, family run bakery and one of our favorite quick lunch spots. You can't go wrong with their Coachella Sandwich (a sub filled with this sliced pepper jack cheese, sprouts, guacamole, spun lettuce, sweet red onions, homemade tomato salsa, olive oil, and cilantro on nine grain bread). No matter what you order, you can be confident that it will be good, because every sandwich comes on one of their 30 house-baked breads. Visit them at https://aspenmillsbakery.com.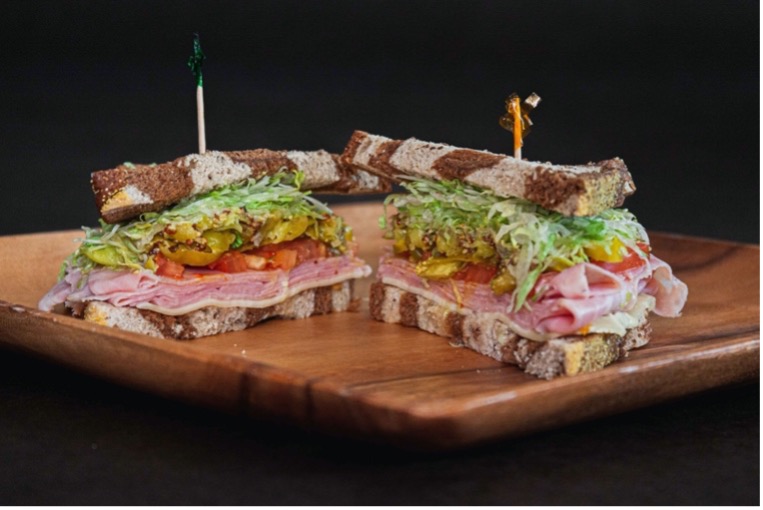 Misaka Sushi – Don't let this joint's unassuming location fool you… this fan favorite boasts no waits as well as high-quality sushi at reasonable prices. The freshness and simplicity here will make your taste buds tingle full of all your sushi and ramen dreams. Try their 111 Roll filled with deep-fried soft-shell crab, kani, avocado, and cucumber topped with tuna, salmon, kani, red onion, cilantro and garnished with ponzu, rayu. Visit them at https://misakasushi.com.
Bucatini – Bucatini is the one of best Italian food locations in La Quinta. It's a night-out spot for locals and tourists alike. Savor the flavors of Italy at Bucatini with rich pastas, classic pizza and fine wines. You're probably going to be hungry once you sit down but try to resist the urge to get a third helping of the addictive bread to start – you have (our recommendation) Fettuccine alla Crème Delicata coming your way. Visit them at http://bucatini.biz.
The Palm's Café – There's nothing quite like a leisure morning with a heaping stack of flapjacks and all the nostalgia that comes with it. Luckily for breakfast lovers The Palm's Café is sure to satisfy your cravings. Indulge in their pancakes which are light and fluffy and served with the usual accoutrements of maple syrup, and a generous helping of salted butter and berries (even available in banana walnut, blueberry or chocolate chip). Visit them at https://www.thepalmscafeinc.com.
Chula Eatery – Chula Eatery offers a farm-to-table Mexican inspired cuisine like no other. Nominated for "Best Breakfast," "Best Vegetarian/Vegan," and "Best Weekend Brunch" by Palm Springs Life in 2020, Chula Eatery's ambiance and environment is worth a visit itself. You can't go wrong with incredible dishes such as the Mom's Red Chile Chilequiles paired with their famous Chúla-Rita to hit the spot. Visit them at https://www.chulaeatery.com.
Casa Mendoza – If your tastebuds are crying out for fajitas, you have arrived at the right destination. Casa Mendoza has been offering visitors quality Mexican food for years. This delicious eatery serves up fajitas with the option of chicken, shrimp, beef or a combo. Casa Mendoza has such a festive atmosphere you'll never want to leave. Come with a big group and order way too many margarita pitchers. Visit them at https://casamendozamexicangrillandbar.weebly.com.
These may be our Top 10 recommendations today, but when you're ready to direct your browsing toward food, you'll find an array of tantalizing restaurants in La Quinta. Options range from fast to fine, from sweet to savory and local to global. But no matter which La Quinta restaurant you choose…it'll be in La Quinta!