Frank Capra – La Quinta Museum Exhibit
October 3, 2023
It's no secret that filmmaker Frank Capra loved La Quinta and considered the La Quinta Hotel his lucky charm after collaborating with Robert Riskin on the screenplay for "It Happened One Night" while staying in one of the casitas.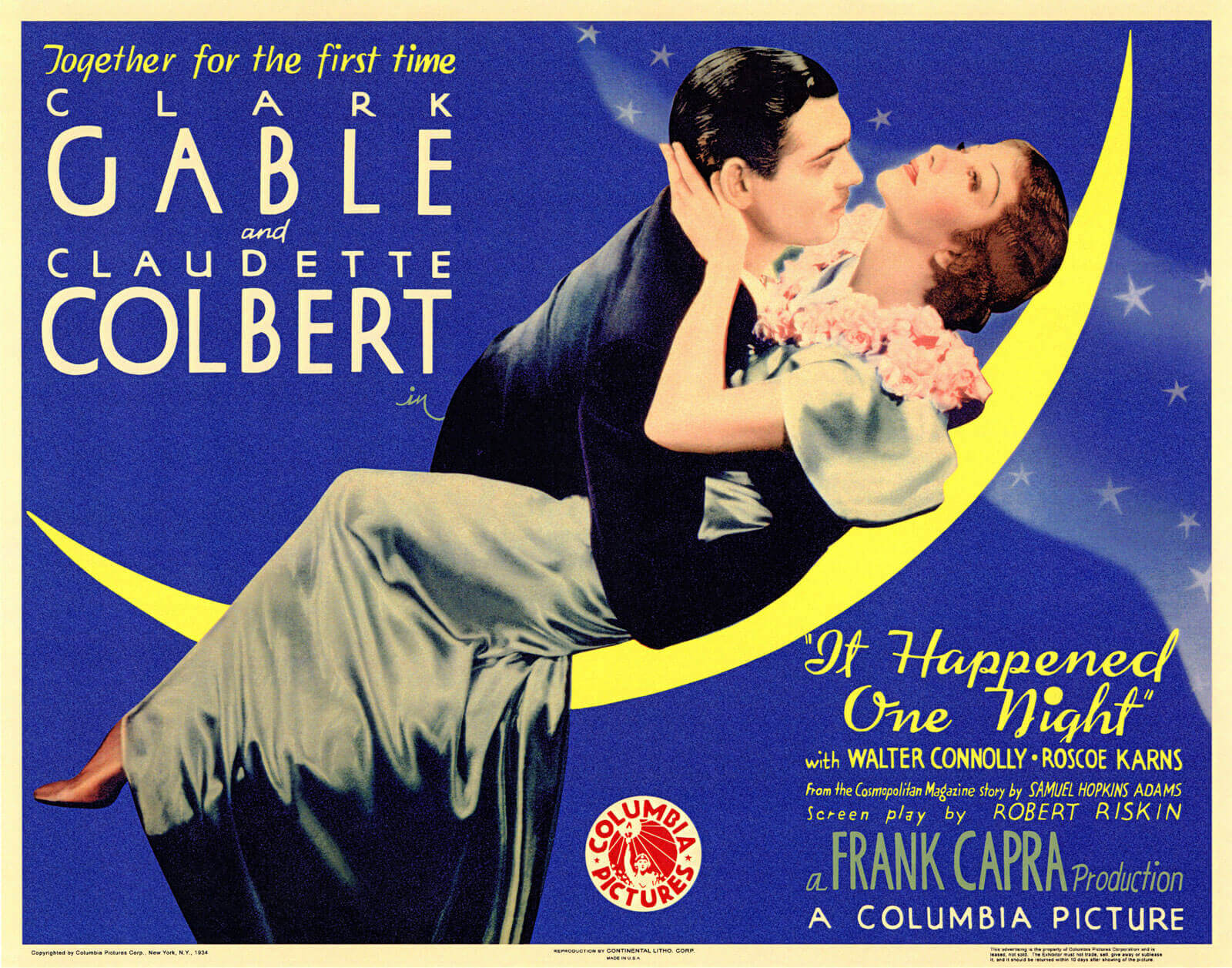 The 1934 movie, starring Clark Gable and Claudette Colbert, won five Academy Awards, including Best Picture, which inspired Capra to come back and write more screenplays at the hotel today known as the La Quinta Resort and Club.
The La Quinta Museum recently opened a new exhibit, "La Quinta Legends: Frank Capra," which features detailed information about his storied film career and his time in La Quinta.
Among the items exhibited is a turquoise bedspread with embroidered peacock used by Capra at the hotel and a headboard from the Capras' La Quinta Country Club that Arthur Elrod designed.
There are movie posters and photos as well as personal photos and memorabilia.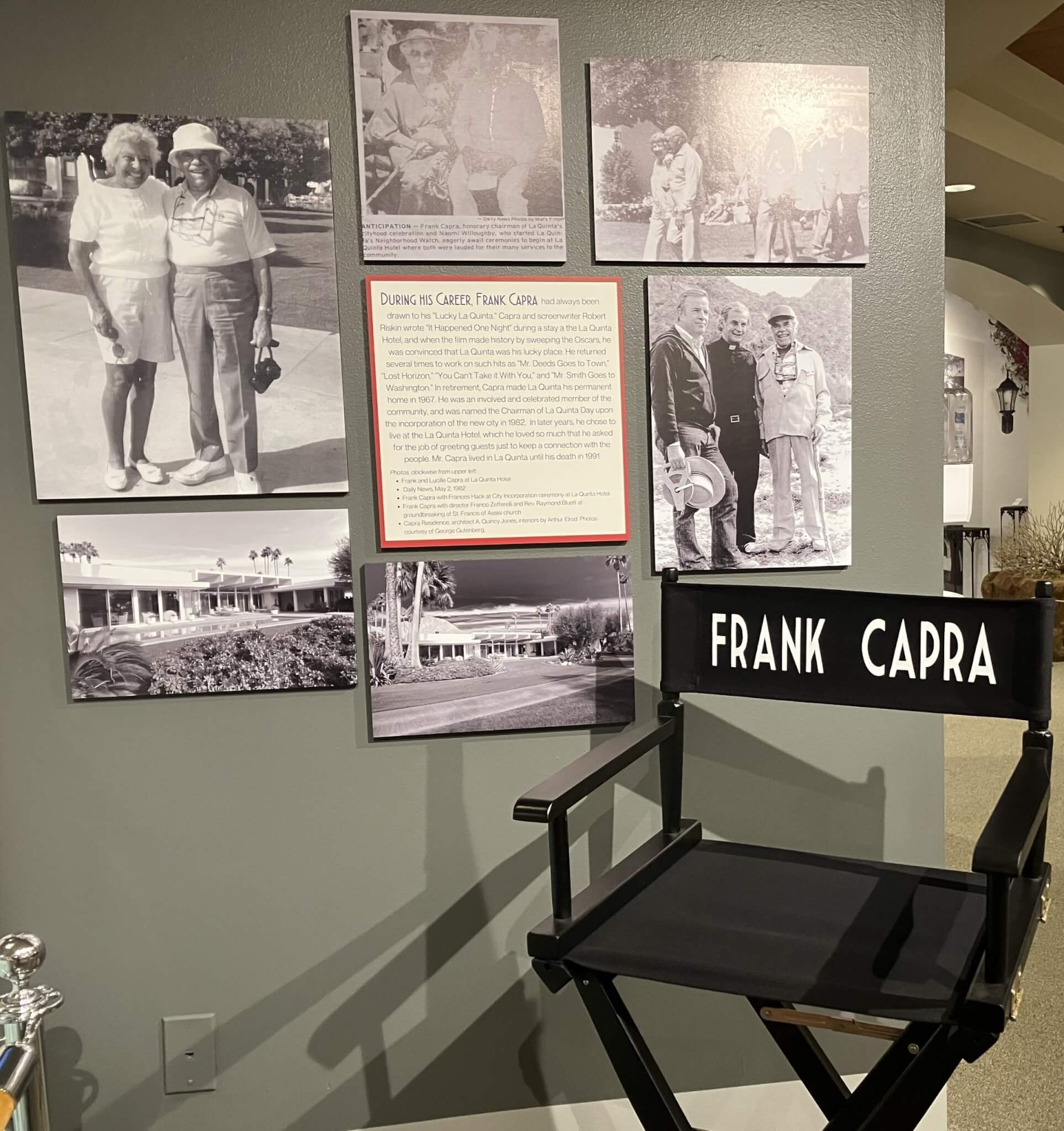 Other items include movie posters and still photos, pictures of the Capras in La Quinta, including his attendance at the groundbreaking for St. Francis of Assisi Catholic Church, the celebration of the incorporation of the City of La Quinta, and more.
A video of former La Quinta Hotel general manager Judy Vossler and her daughter, Lisa Vossler Smith, sharing their memories of the Capras plays continuously.
The success of "It Happened One Night" brought Capra to La Quinta back often to work on other screenplays that would become Hollywood classics, including "Mr. Deeds Goes to Town," "Mr. Smith Goes to Washington," and "It's A Wonderful Life."
The community quickly became his "Shangri-La," and he and his wife, Lucille "Lou" Capra, bought a home on Avenida Fernando in La Quinta Country Club, where they lived full-time when he retired.
Around 1980, they decided the house was too big for them, and the Capras asked if they could live at the La Quinta Hotel full-time, Vossler says in the video.
Assisted living facilities didn't exist then, and the hotel was happy to have the Capras stay. They received three meals a day and housekeeping services, Vossler said.
At one point, Capra asked if he could get a volunteer job as the hotel greeter, which Vossler was happy to approve.
Vossler said celebrities would come to the hotel to meet with Capra, and it wasn't uncommon to walk around a corner and see him chatting with Bette Davis, for example.
The casita the Capras called home, the San Anselmo, has a plaque in front honoring the filmmaker. His typewriter sits on a desk next to a window inside the casita.
Smith talks of befriending Capra when she was 10 years old. He would wait for her to return from school, and they would go off with their cameras to take pictures.
At such a young age, Smith didn't know that her friend was a legendary filmmaker.
Both Frank and Lou Capra died in La Quinta – she in 1984 and he in 1991.
You can view the Frank Capra exhibit at the La Quinta Museum Tuesday through Saturday, 10 a.m. to 4 p.m. Admission is free.
For more about the museum's exhibits and free programs, visit www.playinlaquinta.com.