7 things you need to get ready for the cooldown.
September 1, 2016
As we get ready for what many local residents and tourists call the greatest time of the year, there are a few things you want to make sure you're stocked up on. The beginning of October marks the start of temperature drops that create a 24/7 outdoor paradise for months to come. In the midst of basking in the beauty of these sub 100 degree temps, it's easy to forget some needs and luxuries. We've put together a list of 7 things we think you shouldn't forget before the cooldown hits.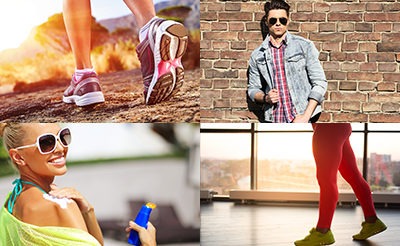 Lotion
Every year we spend our summer days outdoors putting on sunscreen and bug spray. As the temperatures drop, our need to keep moisturized rises. Make sure to pick up some of your favorite lotions so the cool desert air doesn't harden your skin.
Jacket
It's hard to believe, but jacket weather is sometimes a thing in beautiful La Quinta. During those early runs and late night walks you can quickly catch a case of the sniffles. Make sure you hit the stores while the selection is hot!
Shoes
So you've spent the entire summer in your favorite pair of flip flops letting your toes breathe. No one can deny the true freedom provided by a great pair of sandals, but the cool air can put a real chill on your feet. Make sure to dust off your shoes or hit any of our awesome shops around town for a new pair of kicks!
Pants
The summer is a paradise for shorts-lovers everywhere. The heat calls for some breathable threads covering no lower than the knees, but as the chill settles in, a good pair of pants are a must. Whether it's khakis, jeans, sweats or leggings; make sure you have some nice shin warmers for the cool down.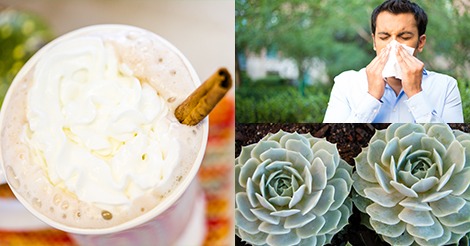 Pumpkin Spice
You know what they say; pumpkin, spice and everything nice. During the cooler months we trade in our iced teas for everything pumpkin spice. It started with latte's and now it's in doughnuts, coffee creamer and much more. Hurry up and stock up before the shelves clear out.
Allergy Meds
With the beauty of winter comes the inevitable increase of allergies. The grass, plants and dust can be a real nightmare for those with hay fever. Be sure to stock up on all your allergy proofing needs so you can see the beautiful scenery and truly enjoy it.
Winter Gardens
As the seasons change, so does the plant life. Some plants like Pea Bush, penstemon , golden barrel and chuparosa can really thrive in the winter desert. Check out this great article about caring for your winter desert plant life.
Let us know what you make sure to stock up during the winter months. Enjoy the cooldown!