Local Favorite Bites in Old Town La Quinta
December 3, 2020
It is safe to say we all miss the simple pleasures in life. Old Town La Quinta nestled in the cove of the Santa Rosa Mountains welcomes you with safe dining options at all of your favorite local restaurants. Whether you are looking for a night out to reconnect with friends, indulge in your favorite happy hour cocktail, or satisfy your sweet tooth craving, we have you covered!
Below you will find a few places to grab a bite for any occasion.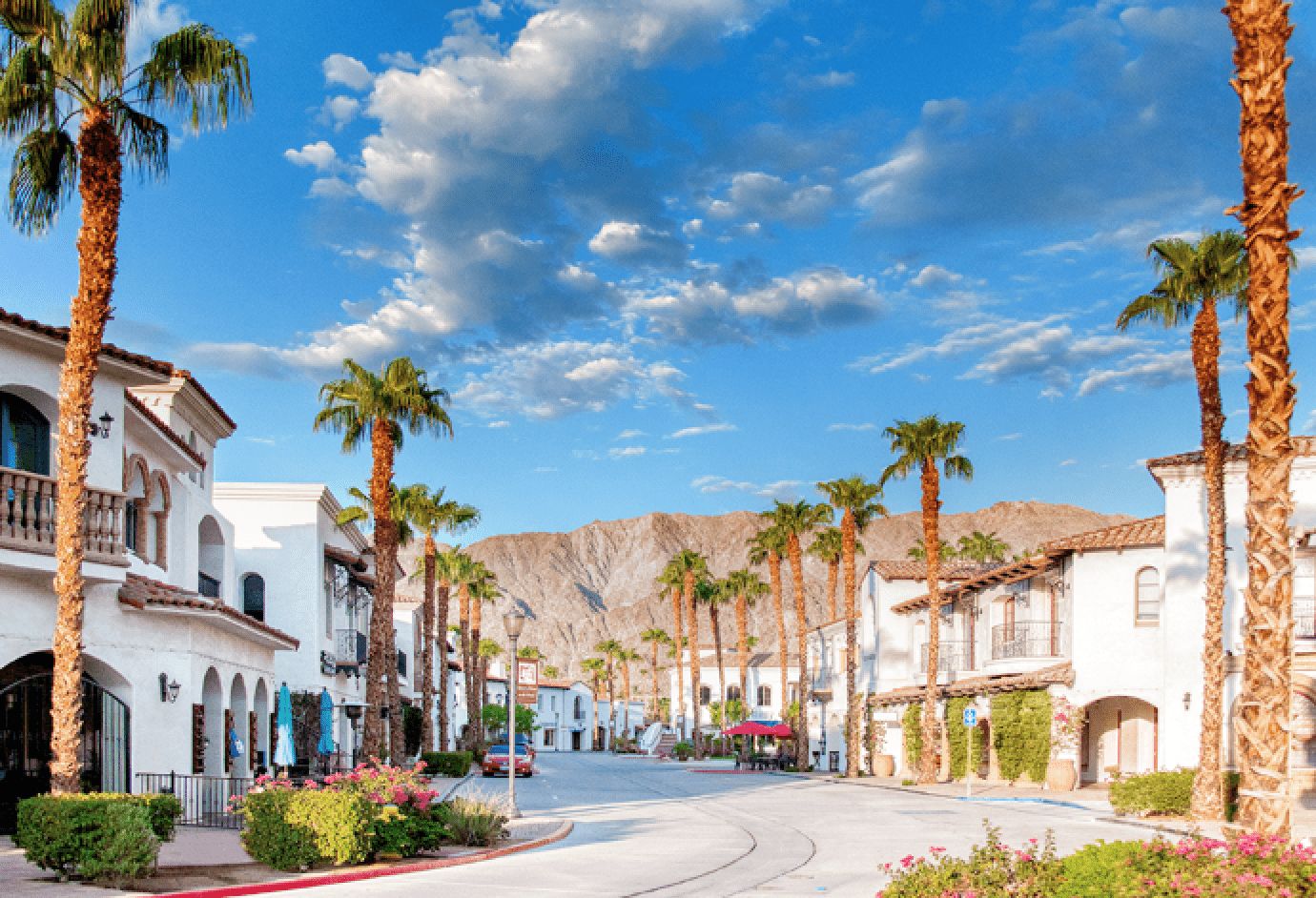 Romantic Dinner
Lavender Bistro offers a world class Contemporary American menu with an extensive wine list. Theiroutdoor patio offers an unsurpassed evening dining experience blooming with fresh flowers, sparkling lights, and live music. You will enjoy crafty cocktails paired with a menu balanced with seafood, steak, salads, and mouthwatering appetizers. Voted "Best Romantic Restaurant," by Open Table visit Lavender Bistro to take a look at their menu, hours, happy-hour and more!
A Night Out
The La Quinta Brewing Company awaits you for tasty local craft beer. This passion project started by a desert native, Scott Stokes, the Old Town Taproom in La Quinta creates an authentic laid-back ambiance. Featuring an extensive offering of local craft beers, wine, ciders and even non-alcoholic drinks. Beer lover or not, come sip on your favorite brew or try their seasonal keg. For more information visit La Quinta Brewing to find all of their locations across the Coachella Valley.
Sweet Treat
After you finish dinner in Old Town or if you are craving something sweet, make sure to stop by Nitroinfusions. Their 30 organic ice cream flavors and unlimited combinations to choose from allows for a unique and custom experience. Combining the basic elements of creamy, delicious ice cream with a burst of liquid nitrogen creates an exciting effect. Who doesn't love dessert with a show? Now is the time to try it out for yourself and see why so many people are raving about it!
Old Town La Quinta is excited and ready to serve you. From happy-hour to fine dining establishments, out-door dining or family friendly spots, Old Town La Quinta offers an array of cuisines and local boutiques that make for an unforgettable day or night out. To start exploring our culinary options visit Old Town La Quinta Dining for a full directory.