La Quinta Resort – Then & Now
December 18, 2020
Located 127 miles from Los Angeles, the La Quinta Resort & Club became a favorite to movie stars as early as the 1920s. Built from one man's vision, Walter H. Morgan, this historical resort served as a luxury hideaway for the Hollywood elite; including Greta Garbo, Clark Gable, Shirley Temple and many more. This majestic resort is now a golf lovers paradise and it is the idea location for guests looking to relax and escape their busy lifestyles.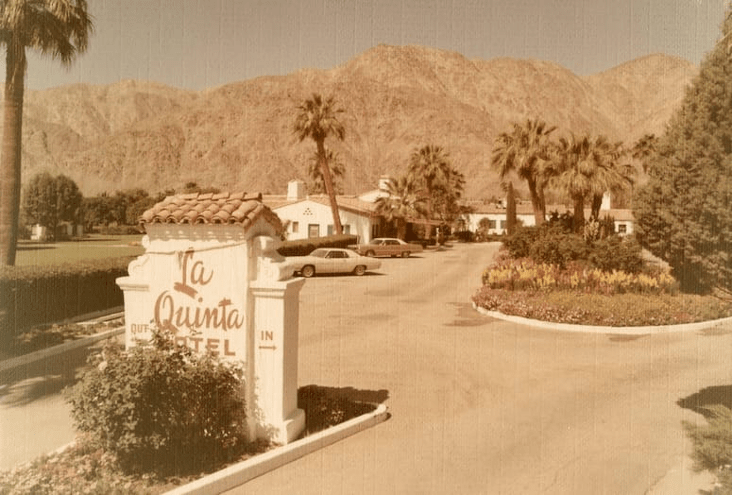 Photo Credits: La Quinta Historical Society
The La Quinta Resort Then
The La Quinta Resort's rich history is overloaded with charming characters and stories. Check out some fun facts about how the La Quinta Resort has gained its recognition over the years:
1926 – Owner, Walter H. Morgan, opened the doors to the La Quinta Hotel on Decemver 29, 1926 spread accorss 1,400 acres of land, 20 guest casitas, and an open-air glassed fining room and three courtyards. Later Morgan then brings the golf industry to the Coachella Valley, and the hotel grounds include the area's first nine-hole course. This course was open to the public for a daily green fee of $1.
1934 – Movie director, Frank Capra, books a stay with Robert Riskin and together they wrote the movie script for movie 'It Happened One Night' at the hotel. Capra returned frequently to his 'Shangri-La' for future scriptwriting.
1945 – Chicago hotelier Arnold S. Kirkeby purchases the hotel, selling it three months later to John Balaban. Later installing a private airstrip for the Hollywood elite.
1957 – Ettleson and his associates develop La Quinta Country Club golf course. The course is a hit with golfers and celebrities, including President Dwight D. Eisenhower.
1972 – Due to golf's popularity, Ettleson contracts with golf professionals Ernie Vossler and Joe Walser Jr. of Landmark Land Co. which encourage him  to create another golf course behind the hotel.
1980 – The Frank Capra Banquet Room and Eisenhower Suite are named after their frequent guests. During this time, the resort is one of only two hotels on the west coast to be honored with a city's name; the City of La Quinta.
1986 – PGA West opens Pete Dye's TPC Stadium Golf Course, followed by the Jack Nicklaus Tournament Courses. Today, the resort continues its tradition of hosting major golf tournaments.
1998 – The resort adds Spa La Quinta which includes 37 treatment rooms and an additional 23,000-square-foot of property. Following the Spa Villas, bringing the total number of guest rooms to approximately 800.
The La Quinta Resort Today
Throughout the years the La Quinta Resort is known for a luxery desert hideaway which caters to all — solo travelers, couples, families and even group getaways. Stretching across 45 immaculate acres, citrus trees and flower beds, this red-roofed resort holds guest rooms, luxery amentities, excellent restaurants, and more.
Room Offerings The La Quinta Resort & Club offers many remarkable room accommodations ranging from cozy casitas and king haciendas to spacious villas and deluxe suites. Some room accomodations include, secluded patios, hot tubs, private pools and fire pits. Each room is surrounded by lush grounds, glistening pools, and of course, the infamous resort waterfall where Ginger Rogers married Jacques Bergerac in 1953.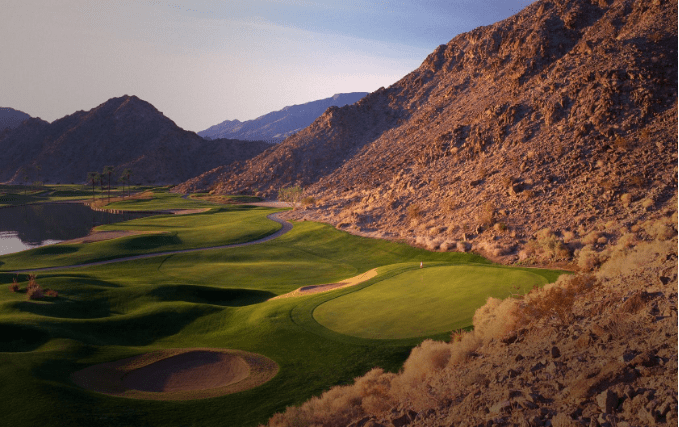 Ammenities
La Quinta Resort & Club offers a vast array of luxurious leisure facilities to ensure your stay is nothing short of unforgettable. Take a swim in one of 41 pools while also soaking in the view of the Santa Rosa Mountains. Or, head down to the spa to pamper yourself by choosing from an array of exquisite treatments including, water therapies, body renewal, touch therapies, advanced skin care treatments and more.
Once named as 'North America's Golf Resort of the Year', with a total of nine golf courses, the La Quinta Resort & Club is the ideal place to tee off. Golf instruction is also provided by the PGA WEST Golf Academy as well as custom club fitting, state of the art video analysis, launch monitor systems and on course instruction.
Maybe even practice your backhand on the pristine tennis courts or take a lesson through a top rated tennis program run by the USPTA certified staff. In 1937 the first pro tennis coach, Fred Renker, trained legends Gary Cooper, Lana Turner and Jane Wyman on these very courts. Lesson instruction is available for all skill levels and there are 21 tennis courts and 8 pickle-ball courts to choose from.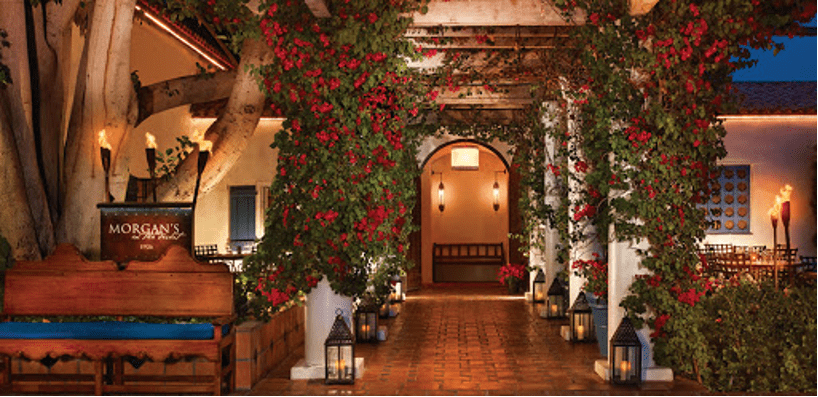 Resturant and Lounges
Experience true culinary quality in five onsite restaurants offering an exceptional variety of fine dining. Morgan's in the desert focuses on bringing the freshest local ingredients to create farm-to-table style of contemporary American cuisine. You can also taste excellent comfort food at TWENTY6, as well as delicious Mexican dishes at Adobe Grill. Unwind with cool cocktail at MD Grill or Ernie's Bar & Grill in a relaxing atmosphere complemented by views of the Jack Nicklaus Tournament Course completed in 1987.