Local Hiker To Complete 100th Boo Hoff Trail Hike
December 21, 2015
Mark Johnson, hike coordinator for the La Quinta-based power hiking group called the Koko-Nuts, will complete his 100th Boo Hoff Trail Hike on Wednesday morning December 30.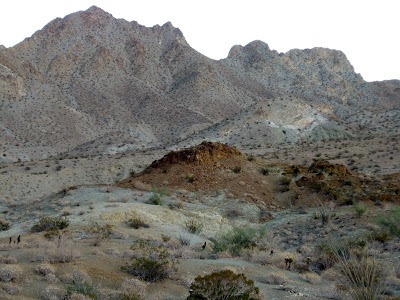 The Koko-Nuts are avid power hikers. The group consists primarily of current and retired Coachella Valley Water District (CVWD) employees. They have completed over 85 significant hikes in the last six years in the Santa Rosa Monument, San Jacinto Mountain, San Gorgornio Mountain and Joshua Tree National Park. These hikes range in distance from 10-25 miles with elevation gains in excess of 8,000 feet.
The Koko-Nuts hike the Boo Hoff Trail in La Quinta on Wednesday mornings for training purposes. This hike is 7 miles round-trip with an elevation gain of 1,600'. This trail offers beautiful views of the mountains, the Salton Sea and the City of La Quinta. They start the hike at 5 AM, reach the peak at 6AM to see the sun come up over the Salton Sea and finish by 7AM—just in time to get to work! Mark has not missed many of these training hikes and will be completing his 100th hike—all in a short two-year period.
Mark is CVWD's Director of Engineering and currently serves on the City of La Quinta Community Services Commission and Advisory Committee. He is also an avid golfer and plays golf (walking) usually every Sunday at SilverRock.
"I am so fortunate to live in this great City. Literally 10 minutes from my house, I can hike and golf at some of the most beautiful and challenging venues in the US."
Please join us on Wednesday, December 30 (5AM to 7AM) at the Top of the Cove in La Quinta for #100!