The Beer Enthusiasts Guide to a Brew Fest: Don't Panic!
October 1, 2016
It's nearing the moment we've all been waiting for. The best brews with the best views. Brew in LQ will be packed full of well over a dozen breweries, plus food, music and games. Sure, this sounds like an easy grand slam, but there are a few things that can put a real damper on what should be a perfect day at SilverRock Resort. Here are a few tips we've thrown together to help make Brew in LQ the perfect beer festival we're all looking forward to.

Eat
First and foremost, don't go beer tasting on an empty stomach. You'll never truly enjoy or remember this glorious day if you're dehydrated and a mile past tipsy. Fill up on some much-needed carbs before dipping into the brew taster cups.
Beer List
We thought ahead for you and made a list of the breweries that are coming out to the event. Use this to make a list of your must-haves so you don't end up saying "Oh man! I forgot to go by the Hoppy to Brew You booth!".
Dress Comfortable
This is an outdoor beer festival, for crying out loud! Get comfy! We won't tell you how to dress, but being comfortable is key to a good time at an outdoor event such as this. No one will remember your designer shoes, but they will remember how much fun they had with you while you were comfy in your favorite threads.
Rest Up
You will be walking, eating and drinking all day. Make sure you get a good night's rest before you head on over.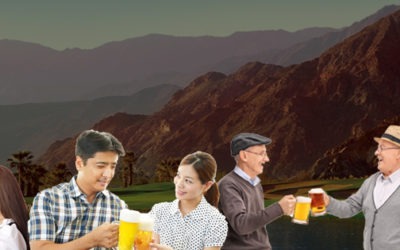 Don't Pre-Drink
We know there are tons of great places to grab a great beer around La Quinta, but save it. To have a truly great time, come in with a clean belly and a fresh palate.
Drink Water
We know beer is one of the greatest liquids known to mankind (seriously, we put on a beer festival) but make sure to stay hydrated. Beer can dehydrate you quickly, so drinking water is a must. Plus, it can help cleanse your palate so you can truly taste all the great beers on offer.
Site-Seeing
Make sure to add some time before and after the festival for some additional site seeing. La Quinta is packed full of art, culture, activities, and fun for all ages. Visit playinlaquinta.com to see everything La Quinta has to offer.
Is there anything we missed? Let us know. Anything to make this perfect day even better is fine by us!